Tito Ballarino
I teach law at University of Padova, and I write on Conflict of laws, Public international law, EC Law, Space and Air Law, International Institutions. I also teach at Catholic University of Milan and I am Attorney at law: Corte d'appello di Milano; Avvocato: Corte di cassazione d'Italia (since 1970).

I speak and write English, French and German.
My cabinet is located in Piazza Castello 24, Milan, just in front of the celebrated Milan Castle which housed the court of the Sforza family and where Leonardo da Vinci was for many years active.


I am the Director of Centro di Studi giuridici europei - University of Urbino

Le Centre d'études organise depuis 1959 un séminaire d'été qui a pour objet de promouvoir l'étude du droit européen communautaire, du droit international et du droit comparé, et ce ŕ l'intention des étudiants et des praticiens.

---
---
Recent writing:

E-book - 88 kb (Necessario Acrobat Reader)

Manuale di diritto dell'Unione Europea., (CEDAM).

Diritto internazionale privato., (CEDAM).

Internet nel mondo della legge, (CEDAM).

Diritto aeronautico e spaziale, (GIUFFRE').

Fondamenti di diritto internazionale privato e processuale

Trattato breve di diritto della rete

Recent conference:
Il quadro giuridico della rete Internet (Centro Studi Ateneo)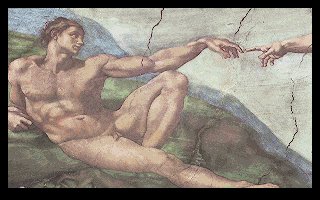 I nuovi regolamenti comunitari sulla procedura civile internazionale

Azioni militari da parte di forze internazionali

Links:

The Hague Academy of International Law

Max Planck Institute for Comparative Public Law and International Law, Heidelberg

European Union law

The Cardozo Electronic Law Bulletin

University of Geneva

King's College London - Centre of European Law

University of California, Berkeley School of Law

Université Panthéon-Assas (Paris II)

Harvard Law School

Institut für Rechtsvergleichung sowie ausländisches Zivil- und Handelsrecht (Wüerzburg)

Rechtswissenschaftlichen Institutes der Universität Zürich

Findlaw Legal News and Commentary

The American Society of International Law

American University Washington College of Law International Law Society

Cyberspace Law - John Marshall Law School - Chicago

Legal Internet Guide

Martindale-Hubbell Lawyer Locator

Studio Legale SUTTI

Centro Europa per la Scuola Educazione Societŕ