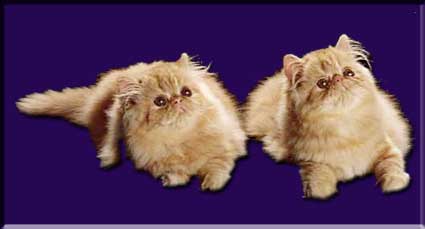 Crash Bandicot & Ciquita Bonita
(d: Aroma di Caffé - s: Azelio dell'Oxalis)
Welcome everybody to our homepage!
"Cassilia" is a Persian Cattery from Italy
specialized in Solids, Bicolors & Tabbies
registered in

FIFe


(Federation International Feline)

member of

ANFI


(Italian National Feline Association)
We hope you'll enjoy our site!
Comments and suggestions are always welcome!

Do you like the kitten on the welcome page?
her name is "Ciquita Bonita"...

Articles and pictures may not be copied, downloaded, printed or otherwhise reproduced without the express permission of CASSILIA. Graphics are copyright of JADEYE and may not be used on other sites without Jadeye's permission.
For further information or requests, please contact the Webmaster.
Last updated: August '99
© Cassilia & Jadeye ©