In queste pagine sono raccolti i dipinti che C. Monet realizzò nella sua villa a Giverny. Le immagini ora sono tutte online, se avete problemi con qualche quadro, inviatemi i titoli via e-mail ed io ve li spedirò al più presto.
Now the images are all online, but if you have problems with some pictures, send me the titles to e-mail. Have a nice time!!!
Procedura per il salvataggio delle immagini: 1) Cliccare sul titolo - 2) Puntare il mouse sulla figura e cliccare con il tasto destro (o sinistro se siete mancini) - 3) Scegliere la voce "Salva immagine con nome" - 4) Decidi ora in quale directory del tuo hard disk salvare l'immagine desiderata.
Poppy field near Giverny (1885)
Heystacks at Giverny (1891)
Haystack in winter, Giverny (1891)
Branch of the Seine near Giverny (1897)
The water lily pond (1899)
Japanese garden at Giverny (1900)
The artist's garden at Giverny (1900)
Water Lilies with clouds (1903)
Water garden at Giverny (1904)
Water Lilies (1906)
Water Lilies, green reflection, left part (1916-1923)
Water Lilies (1918)
The Japanese Bridge (1918-1924)
Ninfee, riflessi dei salici (1916 -1919)
Giardino in fiore
Campo di papaveri a Giverny (1890)
Les demoiselles de Giverny (1894)
La route a Giverny en hiver (1885)
Entrèe de Giverny sous la neige (1885)
Le iris au bord de l'eau (1920 - 1924)
Les peupliers au bord de l'Epte (1890 - 1892)
L'allée de rosiers (1920 - 1922)
Garden a Giverny (1925 - 1926)
Giverny, effet de neige (1886)
Haystacks at Giverny (1886)
Jardin de Giverny
La Seine près de Giverny
Meadows at Giverny (1888)
Monet's garden at Giverny
Pool with water lilies (1910)
Spring at Giverny (1886)
The Seine at Giverny, morning mists (1897)
Veduta della Senna a Giverny (1885)
La barque à Giverny (1887)
Les Nymphéas, les deux saules (1914 - 1918)
Les coquelicots,Giverny (1885)
Serie di ninfee - Water Lilies series : Richiederle via e-mail / Requested to e-mail
1)
2)
3)
4)
5)
6)
7)
8)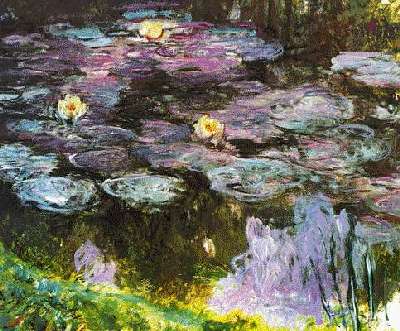 9)
10)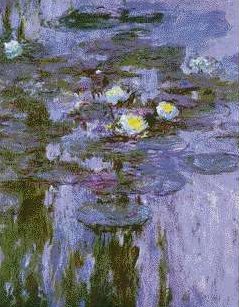 11)
12)
13)
14)
15)
16)
17)
18)
Ponte giapponese - Japanese bridge : Richiederle via e-mail / Requested to e-mail
1)
2)
3)
4)
5)
6)