Ananda
Leader of the band and a Vocalist. A versetile musician who could be entrusted to handle a vast number of western and eastern music instruments.
Gallage
A wellknown tablist in the Island. He is resposible for all arrangements where the rythm is concerned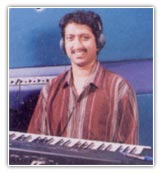 Jayantha
Vocalist. A musician with a master experience in music arrangments and ochestration.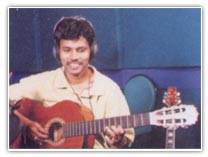 Mahendra
A musician with an extra ordinary talent to play various tipe of guitars with his dynamic acsent
Sangeeth
Vocalist who contributes his outstanding talent in arabic music
Asoka
A musician who plays a number of traditional rythm instruments. He is responsible for all such arrangments.
Dhananjaya
A musician who is well conversed to play all types of oriental rythm instruments.
Lelum
Vocalist and western percussion player. Bears an outstanding talent in western music.