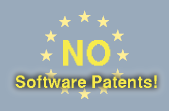 Mini Gtk+ File Manager
Copyright (C) 2004-2007 by Tito Ragusa
Latest version is gtkfm-0.10b.tar.gz MD5SUM ea8f3607bbc8b44039d46e7d6790c03b
INTRODUCTION
This program has been written with size optimization in mind.
To achieve this goal some code from the Busybox project was used.
It contains also a Text Editor, an Image Viewer, a Process manager
and a Filesytem info tool. Gtkfm is tested only on Ubuntu Linux
but should compile and work also on other distributions.
DEPENDENCIES
From version 0.10b only Gtk+ libraries equal or greater than version 2.4 are supported.
LEGAL STUFF
THIS PROGRAM IS DISTRIBUTED IN THE HOPE THAT IT WILL BE USEFUL
BUT WITHOUT ANY WARRANTY, WITHOUT EVEN THE IMPLIED WARRANTY
OF MERCHANTABILITY OR FITNESS FOR A PARTICULAR PURPOSE.
YOU AGREE THAT YOU ACCEPT AND ASSUME FULL RESPONSIBILITY
FOR ALL RISKS ASSOCIATED WITH THE USE OR PERFORMANCE OF AND
ANY LIABILITY RESULTING FROM, THE SELECTION OF THE SOFTWARE AND
FOR THE INSTALLATION, USE, QUALITY, PERFORMANCE AND RESULTS
OBTAINED FROM IT. USE AT YOUR OWN RISK.
LICENSE
Mini Gtkfm and all associated documentation is licensed under the GPL (www.gnu.org).
DOWNLOAD
Click here to download gtkfm-0.10b.tar.gz MD5SUM ea8f3607bbc8b44039d46e7d6790c03b
and also download and install the required Gtk+ 2.x libraries .
INSTALLATION
Follow the instructions in the README file.
BUGS
Send bug reports and possibly fixes to tito_dash_wolit_at_tiscali_dot_it
LINKS
Homepage of the Busybox project
OTHER PROJECTS